The Gago Conferences Awards
The "Gago Awards in European Science Policy" aimed to honor José Mariano Gagos legacy by paying tribute to inspirational leaders, women and men, who have contributed to the advancement of European science and technology, thus enhancing our collective future and shared prosperity.

The Gago Awards have been launched during the 1st "Gago Conferences in European Science Policy", in Porto, Portugal, on the 14th of February 2018. This Conference series has been launched to provide an international fórum to strengthen the debate on emerging issues of research and innovation policy in Europe, as well as to promote the necessary involvement of major stakeholders in policy making and the diffusion of knowledge in science education and culture. The Conferences seek also to strengthen international scientific and technological cooperation networking in Europe towards a positive impact on a global scale.

The "First Gago Conference in European Science Policy" is focused on the development of câncer research in Europe.This is because câncer is one of the major health problems affecting our society, a situation that is set to deteriorate globally as the population grows and ages. According to the International Agency for Research on Cancer (IARC), in 2012 there were 1.28 million cancer deaths in the European Union (EU-28), a number that is projected to increase by 30% to 1.67 million in 2030. At the same time, the number of patients newly diagnosed with cancer in the EU is expected to rise to 3.3 million, from 2.6 in 2012. It is therefore paramount to acknowledge and catalyze the growing importance of interdisciplinary teams to the understanding of câncer and the translation of research discoveries into clinical câncer applications.

The "Gago Awards in European Science Policy" attributed in the course of the 1st Conference are as follows: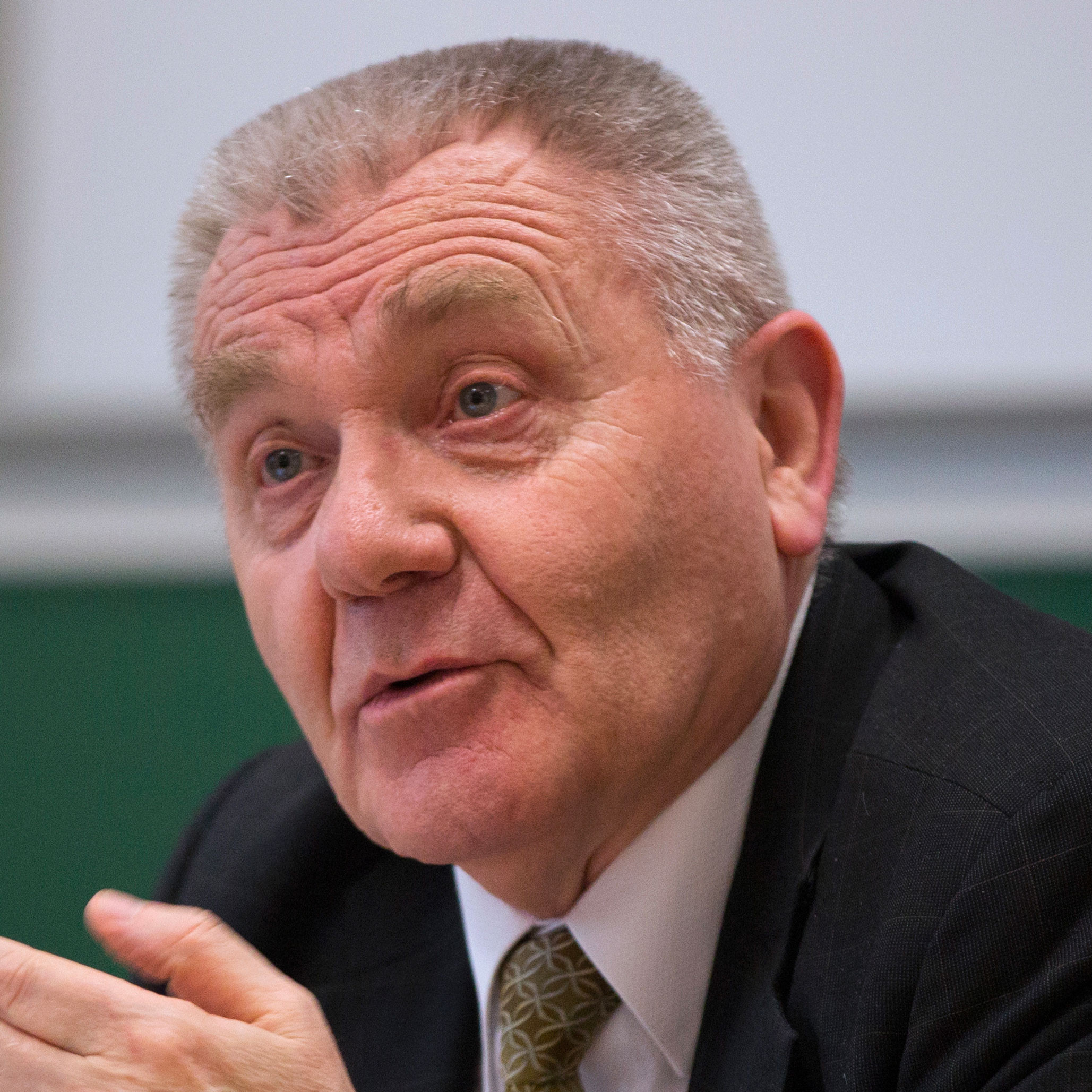 Jean Pierre Bourguignon
Chair, European Research Council (ERC) Jean-Pierre Bourguignon is the President of the European Research Council since January 2014.
Prior to that, Jean- Pierre Bourguinon was the Director of the Institut des Hautes Études Scientifiques (IHÉS) from 1994 till 2013. He was also the first ERC Panel Chair in Mathematics, for Starting Grants.
A mathematician by training, he spent his whole career as a fellow of the Centre National de la Recherche Scientifique (CNRS). He held a Professor position at École polytechnique from 1986 to 2012. From 1990 to 1992, he was President of the Société Mathématique de France and President of the European Mathematical Society from 1995 to 1998. He is a former member of the Board of the EuroScience organisation (2002-2006) and served on EuroScience Open Forum (ESOF) committees since 2004.
Jean Pierre Bourguignon received the Prix Paul Langevin in 1987 and the Prix du Rayonnement Français in Mathematical Sciences and Physics from the Académie des Sciences de Paris in 1997. He is a foreign member of the Royal Spanish Academy of Sciences. In 2005, he was elected honorary member of the London Mathematical Society and has been the secretary of the mathematics section of the Academia Europaea. In 2008, he was made Doctor Honoris Causa of Keio University, Japan, and, in 2011, Doctor Honoris Causa of Nankai University, China. In 2017, he was elected honorary member of the German Association of Mathematicians (DMV).

Alexander Eggermont
Director, Cancer Core Europe
General Director of Gustave Roussy Cancer Centre, Paris, France

Alexander Eggermont is Director General of Gustave Roussy Comprehensive Cancer Center, Cancer Campus Grand Paris, France. He is Professor of Surgical Oncology (2012-20) at Paris-Sud University. Professor of Surgical Oncology (2003-2016), and holds the endowed chair of International Networking in Cancer Research (2011-2020) at Erasmus University MC Rotterdam. He was awarded the Joseph Maisin Chair in Oncology at the Catholic University of Louvain in Belgium. He has a PhD in tumor immunology and is a Fellow of the NCI Surgery Branch (head: S.A. Rosenberg), USA.
He is the current chairman of Cancer Core Europe and the current president of the European Academy of Cancer Sciences. He is currently a member of the Board of Trustees of CRUK and a member of the Wissenschaftsrat (DFG), and a member of the Executive Board of European Society for Medical Oncology -ESMO, and the vice-president (responsible for research strategy) of UNICANCER in France. He is the past president of ECCO - the European CanCer Organisation and the European Organisation for Research and Treatment of Cancer - EORTC and a past member of the Board of American Society of Clinical Oncology - ASCO. He presides the International Jury of the Comprehensive Cancer Center Program in Germany for the Deutsche Krebshilfe.
His specialties are Immunotherapy, tumor immunology, drug development, tumor pathophysiology.
He has more than 700 peer-reviewed publications and supervised 36 PhD theses at the Erasmus University MC. H-index: 85; more 34000 citations. He is the Editor In-Chief of the European Journal of Cancer.
In 2015 he was awarded with the Légion d´Honneur.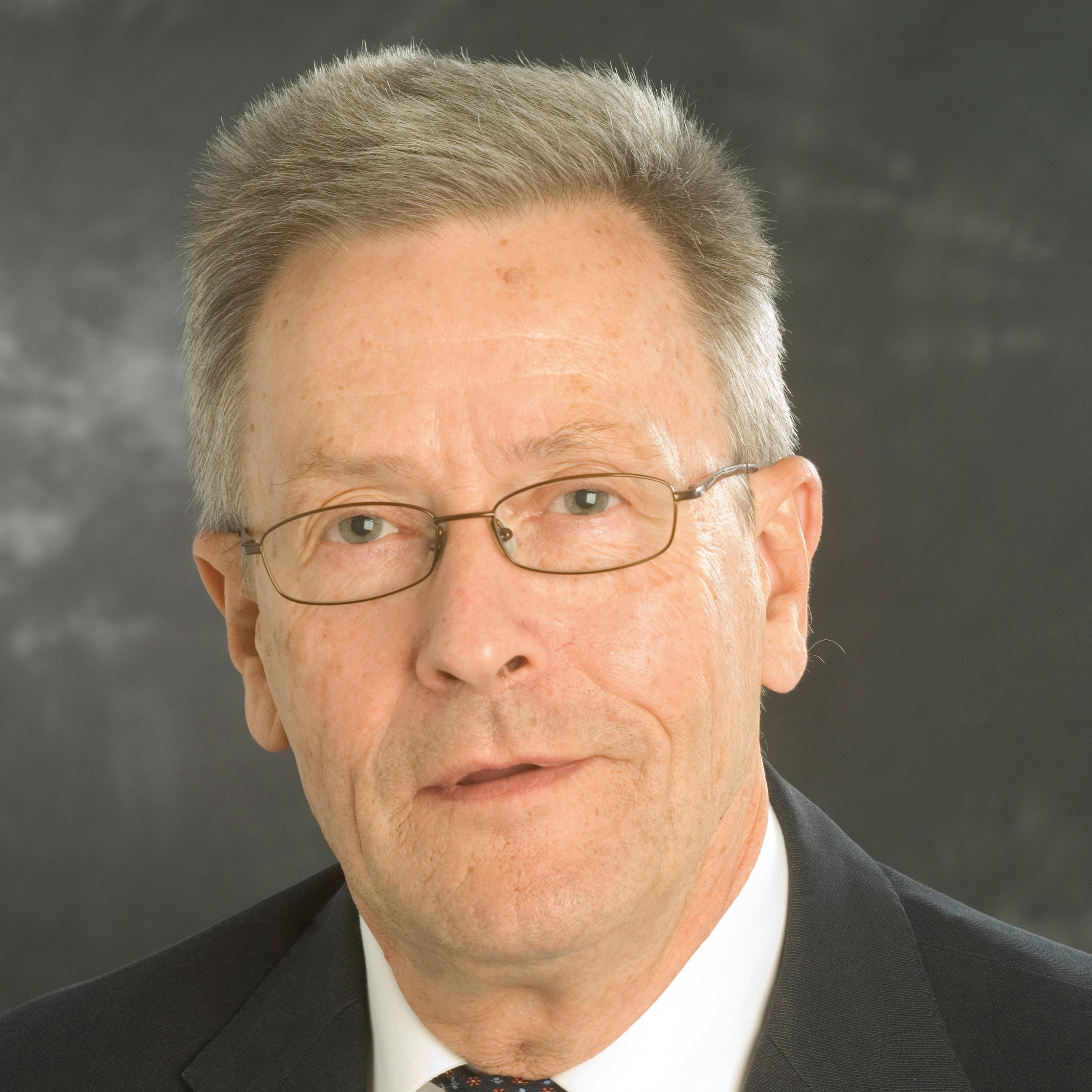 Ulrik Ringborg
Director, Cancer Centre Karolinska, Sweden

Ulrik Ringborg is a Senior Professor of Oncology in Karolinska Institute and the Director of the Cancer Center Karolinska, Stockolm, Sweden.
He is currently the Secretary General of the European Academy of Cancer Sciences and the Coordinator of the Eurocan Platform project.

He has served as Member on countless Boards and Assemblies including the Research Boards/Governing Bodies of the Stockholm Cancer Society, the King Gustaf V Jubilee Fund, the Nobel Assembly, the Swedish Cancer Society. Ulrik Rinborg is also Member of the Scientific Advisory Committee of the European Organisation for Research and Treatment of Cancer ( EORTC) and the Steering Group of NOCI, EORTC.

He is Past-President of the Organisation of European Cancer Institutes (OECI), Chairman of the Advisory Board for UV-protection, Swedish Radiation Protection Authority, Honorary Member of the Radiological Society of North America and Board Member of ECCO - the European CanCer Organisation.
He has published over 273 papers in international journals and books on malignant melanoma.
Ulrik Ringborg has received the Helmholtz International Fellow Award 2015 and among many other distinctions he is a Laureate of the OECI Oncology Price 2013.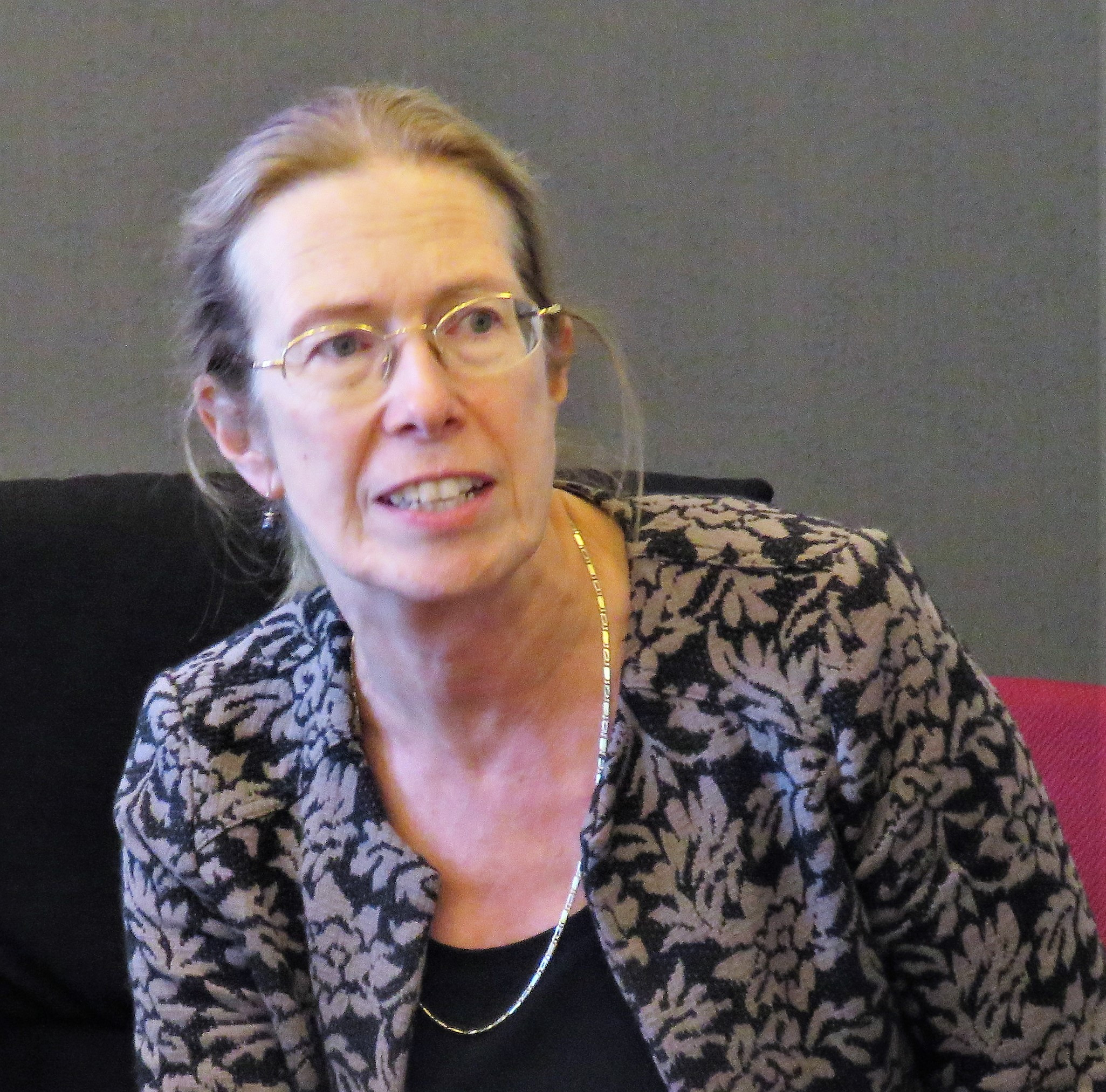 Karin Sipido
Chair, EC´s Scientific Panel for Health, H2020
Professor of Medicine and Head of Experimental Cardiology, University of Leuven,Belgium; Editor-in-Chief of Cardiovascular Research.

Karin Sipido is a Professor of Medicine and Head of Experimental Cardiology at the KU Leuven, the University of Leuven, Belgium. She received her MD degree and trained in Internal Medicine and Cardiology at the University of Antwerp, Belgium and obtained a PhD in Physiology at KU Leuven.

Karin Sipido´s main field of interest is cardiac cellular electrophysiology and calcium homeostasis, and the changes with cardiac hypertrophy and heart failure. Her overall aim is to link clinical findings to cellular mechanisms.

She takes an active interest in research at European and international level and is the Chair of the EC´s Scientific Panel for Health, H2020. Karin Sipido has also been a Board member of the European Society of Cardiology (2004-2006), co-founder and chair of the Council on Basic Cardiovascular Sciences (2006-2008), and is currently a member of the EU affairs committee. From this position she has represented ESC as founding member of the Alliance for Biomedical Research in Europe, a consortium across all biomedical disciplines to advance research at European level. In the Alliance she became President in November 2013.

She is a Fellow of the American Heart Association and was member of the AHA Basic Science Council (2009-2011). She was elected Fellow of the ISHR in 2010 and became member of the Academia Europaea in 2012. Karin Sipido is also member of the editorial board of several journals in the cardiovascular domain and since January 2013 she is Editor in-Chief of Cardiovascular Research.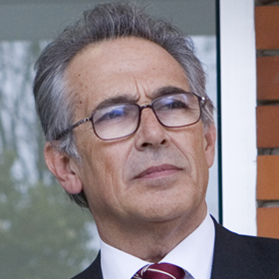 Manuel Sobrinho Simões
Professor of Cancer Pathology
I3S/IPATIMUP, University of Porto
Porto Comprehensive Cancer Centre

Manuel Sobrinho Simões is Full Professor and Director of the Department of Pathology and Oncology in the Medical Faculty of Porto and Director of Ipatimup where he is also a senior research (nuclear CV) of the Cancer Biology group.

His research focus at present on thyroid cancer pathology: etiopathogenesis, diagnosis, prognosis and treatment selection. Manuel Sobrinho Simões has participated in several major research projects funded by national and international agencies, including the European Commission Framework Programs.

Manuel Sobrinho Simões has about 350 original papers, reviews, case-reports and letters-to-the-editor in peer reviewed international journals, and 20 Books, Chapters and Supplements edited in Europe, USA and Japan, including the 2nd and 3rd editions of the WHO book on Endocrine Pathology (1988 and 2004, respectively). The majority of his papers addresses either problems of thyroid pathology and thyroid carcinogenesis or gastric carcinogenesis. In total, his papers have received more than 10000 citations (h factor of 54).

He is a member of numerous scientific committees and evaluation boards and international past president of the European Society of Pathology.

He was awarded in 2004 with the "Grã Cruz da Ordem do Infante D. Henrique de Portugal" and was granted in 2017 the "Grã- Cruz da Ordem Militar de Sant´Iago da Espada" de Portugal. Since 2009, Manuel Sobrinho Simões is also a Comendador of the "Ordem do Mérito Real" of Norway.